Custom Interior & Exterior Doors
THE FINEST ARCHITECTUAL WOOD DOORS

- Select from the collections below
- Find the design that works for you
- Make it a Pinecrest Original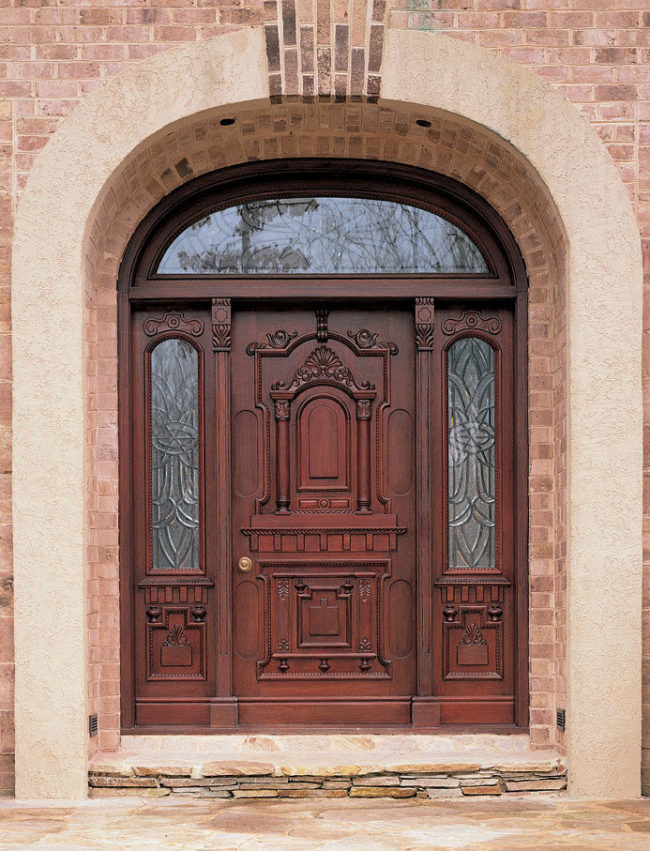 YOU DESERVE A PINECREST ORIGINAL!
1. All projects are built job specific
2. Our custom production method allows you to make changes in design, sizing, wood species, glass, carving and shape
3. Feel free to modify our designs or supply your own to achieve the look you are after
EMAIL (PINECRESTCONTACT@GMAIL.COM) WITH YOUR PROJECT SPECIFICATIONS
- Red & White Oak (Plainsawn, Quartersawn & Riftsawn)
- Mahogany - Philippine (most requested & best priced), African, Sapele, Honduran
- Maple (Hard or Soft wood Characteristics)
- Standard Alder & Knotty Alder
- Poplar (Stain & Paint Grade) * Not for exterior use
- Special woods (Ex. American Black Cherry & Walnut) are also available
- Prehung solid wood jambs are available
- Prefinishing only on a color-match basis is available
- Machining for your door hardware is available
- Multi Point hardware is available with Rocky Mt., Endura or Emtek trim
- Variety of glass types available
PINECREST® offers over 900 designs of unique EXTERIOR AND INTERIOR HARDWOOD DOORS many of which can be purchased nowhere else. Our designs include hand-carved, raised and flat panel, leaded and non-leaded glass, hand-wrought iron and more.
The spectrum of choice available through PINECREST® is quite simply the widest in the industry. With their excellence of design and workmanship, PINECREST® doors have come to represent permanence in a world where quality is often overlooked.
Our doors are available in any size and in any wood.  Keep in mind that any door you see can be ordered as a square top, top rail arch, flat arch or true radius half round.
For custom designs, we work with either detailed drawings or sketches and in close consultation with our clients.
Email any questions to: pinecrestcontact@gmail.com