The Pinecrest Lightsmith Grille Collection includes patterns and designs to be used in project within the commercial or residential settings. Simple or complex patterns accent our flexibility to create the desgin that works for you!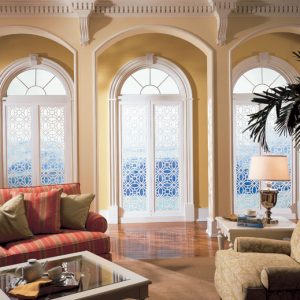 YOU DESERVE A PINECREST ORIGINAL!
Installations worldwide have made PINECREST the leader in custom architectural doors, mantels, louvegrid and decorative grilles since 1954.
Request Quote
CALL (800-443-5357) OR EMAIL (PINECRESTLYN@GMAIL.COM) WITH YOUR PROJECT SPECIFICATIONS
Grilles are available in almost any size